About Your Family Dentists in North York
Our dentists at Sheppard West Dental have been providing North York patients with dental care for more than 25 years. We take pride in promoting good oral health and strong community engagement.
A Range of Dental Services
At Sheppard West Dental, we offer a range of dental services including preventive, restorative and cosmetic care to help you and your loved ones achieve optimal oral health.
We also provide latex-free dental services to help patients with latex allergies receive the oral health care they need. We look forward to welcoming you to our North York dental clinic.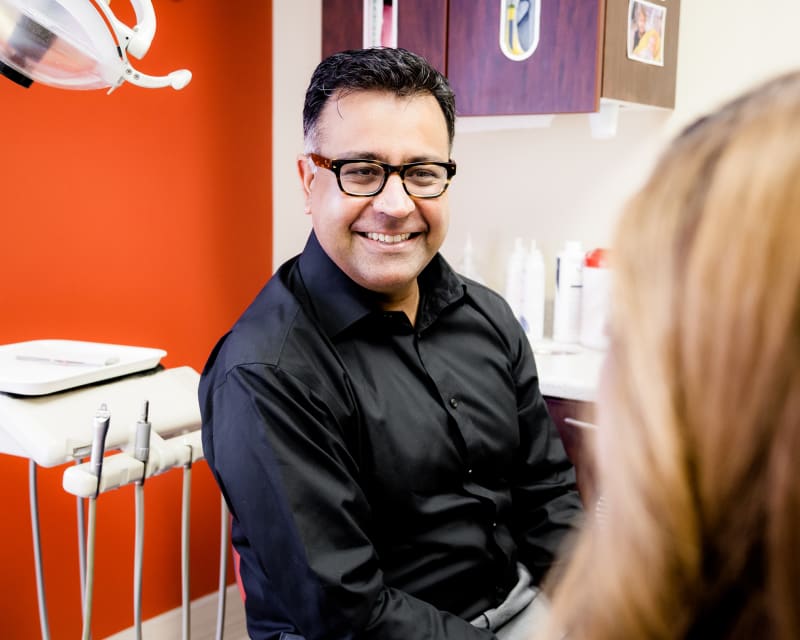 What to Expect at 
Sheppard West Dental
We strive to make every appointment as comfortable and convenient as possible by offering a number of features including: 
Convenient Location & Extended Hours 
Free On-Site Parking
Accessible by Public Transit
Wheelchair Accessible
Comfortable Seating & Entertainment
Quick Check-ups & Short Wait Times
Multiple Appointment Bookings for Families
Online Appointment Booking
Automated or Phone Appointment Reminders
Multiple Languages Spoken - English, Spanish, Tagalog, Hindi, Gujarati, Hebrew, Russian, Arabic, Farisi (Persian) and Armenian 
Our Dental Professionals
As your dental health professionals in North York, we want you to be confident knowing that your oral health and comfort are our primary focus.
From restoring your oral health to whitening your smile, we take pride in providing the care to help you achieve your goals. 
Meet Our Dentists    Meet Our Team
Supporting the North York Community
Our team at Sheppard West Dental is passionate about supporting our community. We are committed to giving back to our patients in a positive way, and are proud to support initiatives that promote positivity and growth in North York. 
One event that we are passionate about is the Cameron School Fair. We love educating children in our neighbourhood about the importance of dental care and oral health.
In the past, we have been gold sponsors for the event, and have provided the kids with toothbrushes, toothpaste, floss, pens and oral hygiene instruction.